300 High St. – Cedar
This tree was split almost to the ground and had to be removed for safety reasons.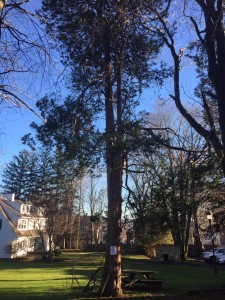 269 High St – Maple
This tree showed severe rot on the side closest to the house.  Over its life the tree had lost many limbs and its main leader.  Most of the remaining tree was hanging over the house.  We lost a similarly aged maple in the same location, in a storm last spring.  All of these factors dictated that the tree be removed before it fell, likely onto the house.