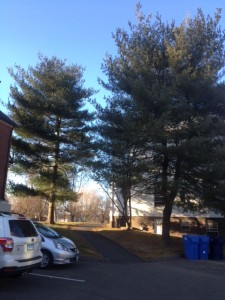 318 High Street – White Pine (2)
These two White Pines are creating safety issues on the sidewalk below, and must be removed.
116 Mt. Vernon – Larch
This Larch must be removed for construction reasons.  Due to the installation of a ADA ramp a portion of the trunk has been buried, which will kill the tree.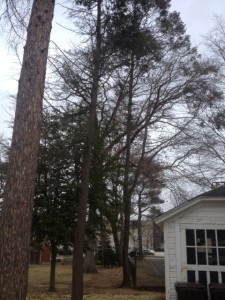 116 Mt. Vernon – Hemlock (2)
The two Hemlocks in this photo are infected with Woolly Adelgid, which have claimed many Hemlocks at this location.
Malcom X House – Maple
This tree is dying and must be removed.  Several limbs have fallen including a large one seen hanging in this photo.